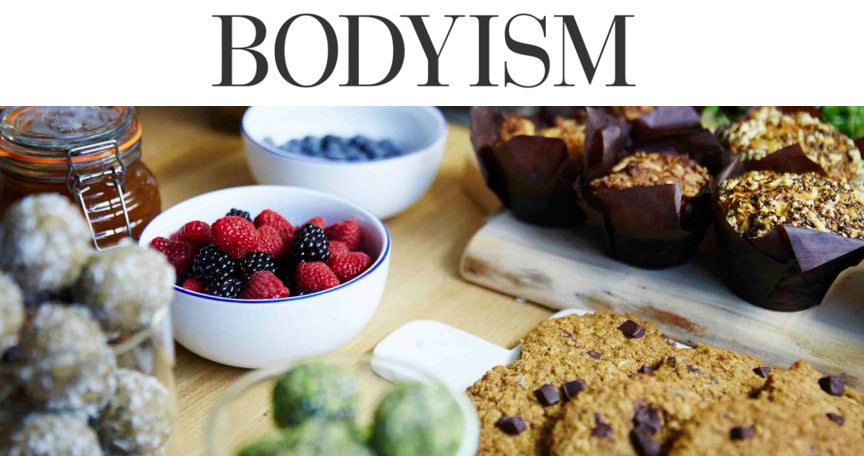 Read the full article on Bodyism
It's January, which means so many of us take all the fun out of eating in a bid to 'be healthy'. Here at Bodyism we want you to realise that you never need to feel like you're missing out. Find foods which make you feel energised, light and happy and the rest is easy- remember Diets Do Not Work.
We've teamed up with Bonnie from Spring Green London who has made these delicious Banana and Coconut Pancakes using Body Brilliance as the key ingredient. Body Brilliance will give you all the nutrients you need to supercharge your morning.
Spring Green London is offering you £30 off any order. Simply type Bodyism30 in the checkout! Place your order for a delivery at any time within the year by 14th February 2017 and get inspired!
Top Tip* Make the batter the night before and then you've got a delicious breakfast which you can make in under 5 mins.
Serves 2
The INGREDIENTS…
50g gluten free flour (find a mix that uses whole grains). Here is the one we like.
35g desiccated coconut
35g ground almonds
1 banana
1/2 tsp baking powder
10g Body Brilliance
1/2 tsp vanilla
50ml brown rice milk or any milk you like
10g cacao nibs
Toppings:
Coconut yoghurt
Sugar-free strawberry jam
Bee pollen
Whatever else you like!
The RECIPE…
Blend the banana into a smooth paste.
Then add all of the other ingredients (apart from the cacao nibs) and pulse in blender for a short amount of time until combined evenly, then pour cacao nibs in and pulse once.
The mixture should be the consistency of a thick batter, it shouldn't spread too far in the pan, if you think a little too thick add some more milk.
Place a frying pan on a medium heat and add a tablespoon of mixture for each

pancake. Y

ou should be able to get 3 in a medium-sized non stick pan and cook for a few minutes on each side.
 Serve hot with a spoonful of coconut yoghurt, some sugar-free strawberry jam and a sprinkling of bee pollen.