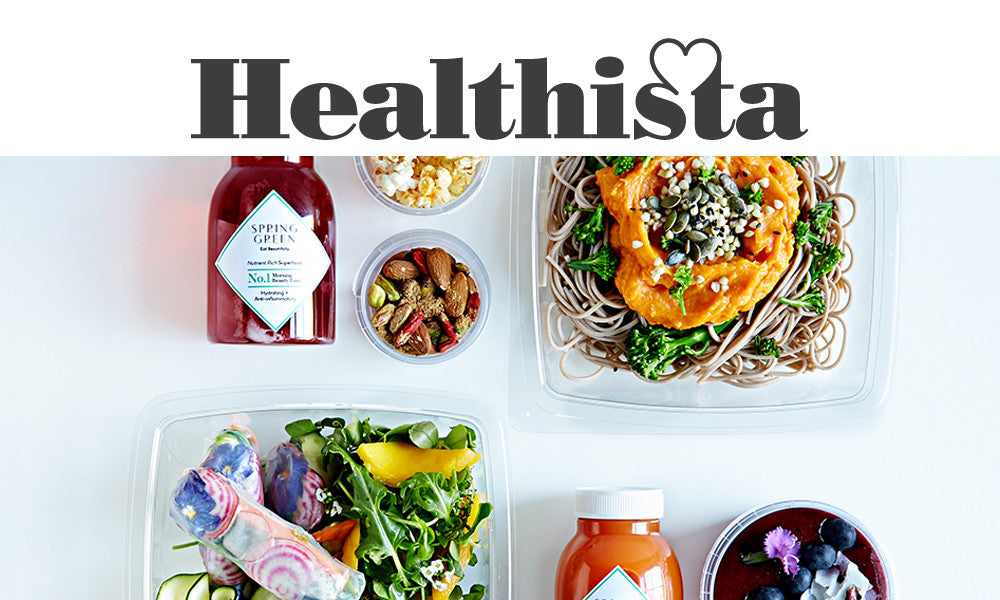 Read the full article on Healthista
 Published 01 February, 2017
Best for Instagramming: Spring Green 
What is it?
Spring Green was founded by Bonnie Stowell, a chef who trained under Michelen-starred Matt Tomkinson. She aims to create healthy nutritious meals that challenge people's perceptions of what healthy food looks and tastes like. More recently when her father, a seemingly fit and healthy man, was diagnosed with type 2 diabetes, Stowell devised a diet plan for him. He looked the picture of health but for years he'd worked late and eaten pre-packaged food almost every night of the week. The sugar and processed food in these meals can contribute towards the disease. According to Spring Green, Stowell's plan helped his sugar levels return to normal. None of Spring Green's diets contain dairy milk or wheat and totally plant-based diets can also be catered to.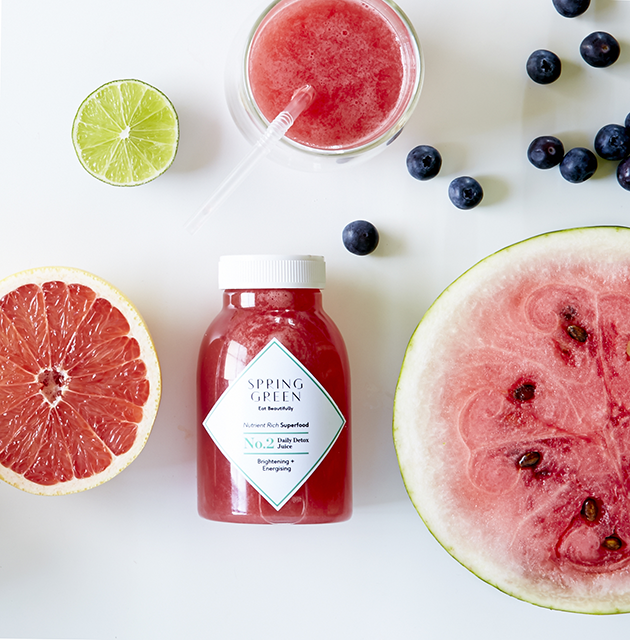 How much?
Prices start at £45.00 per day
Where can I get it?
Spring Green meal plans are available online here.
Healthista reviews
Spring Green delivered my food to me the night before my plan started. The company deliver your food daily in this way which really gives you a sense of the food being made up fresh. I also enjoyed receiving my food in this way as it left me feeling a little more organised, unlike with other delivery services I tried which often left my fridge overflowing with meals and meant that I'd be rifling through every morning to try and find what I needed for the day.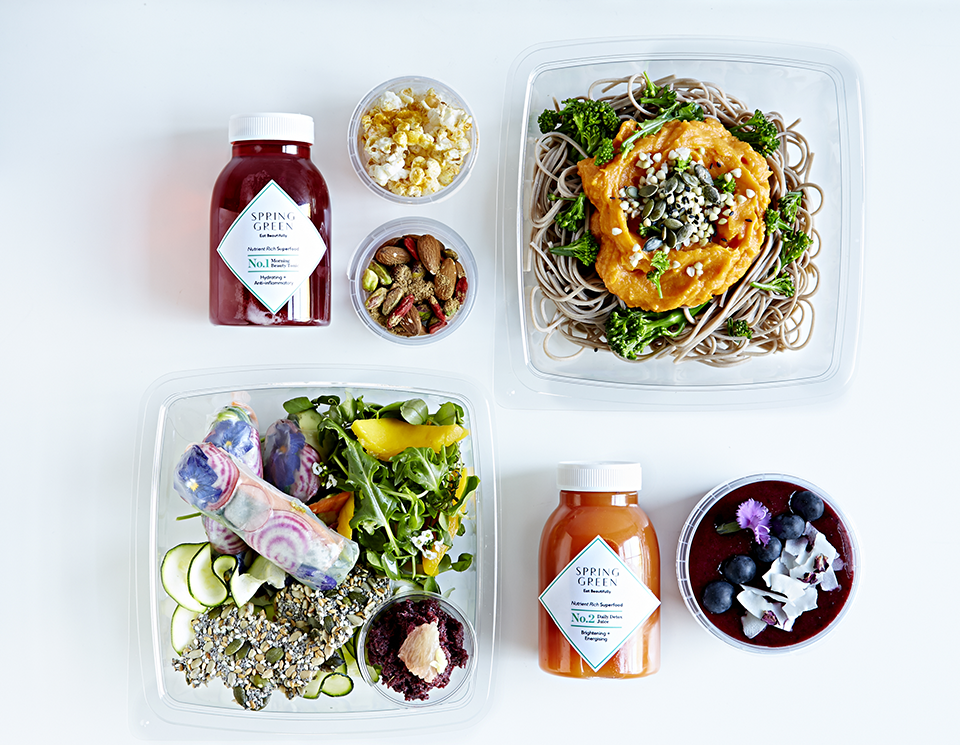 My package contained breakfast, lunch, dinner plus two tonic juices, a snack and tea. The programme I tried out was Spring Green's Botanical superfood radiance programme and the first thing I was struck by was how incredibly beautiful it all looked. I knew as soon as I looked at it that it would leave me spending the whole day on Instagram. The quality of food was incredible and all of the ingredients used looked fresh and delicious. The colours from this food were striking. Red and green juices, a purple evening meal and a gorgeously green lunch. Simple and beautifully labelled even the packaging was visually stunning.  I couldn't wait to dig in.
How did it taste?
So it looked great, how did it taste? In all honesty – amazing. For breakfast, I tried the raw cacao chia bowl with coconut yoghurt, sprouted buckwheat sprinkles, blueberries, bee pollen, cacao nibs, coconut butter and brown rice milk. It was the kind of breakfast that I've seen in recipe books and littered all over the internet but have never had the time or the ingredients to make. The flavours that came through were delicious, the toppings gave the breakfast a lovely crunch and I honestly felt great and set up for the day. In fact, this breakfast convinced me to invest in some packets of breakfast toppings like bee pollen and cacao nibs to add to my kitchen cupboard.
It was the kind of breakfast that I've seen in recipe books and littered all over the internet but have never had the time or the ingredients to make
The detox juices and the morning tonic were a little bit more difficult to get down me. The cucumber, coconut water, ginger and lime detox juice was pretty delicious but the morning hibiscus and berry infused filter water was a little bit more difficult to stomach in the early morning as it was a lot more bitter than I was expecting.
Lunch was DELICIOUS. I tried the chicken salad bowl with courgetti, broccoli, pomegranate, greek basil, sprouted grains, omega 3 seeds and tahini dressing. I couldn't believe how filling this was – particularly for a lunchtime meal. I was so full I almost couldn't finish it and that's really saying something because it tasted so good. I'm not usually a huge lover of cold meals, I'm such a fan of a warm lunch but this nearly converted me to the cold chicken club. The quality of the chicken was fantastic, so tender and tasted delicious and moist when covered with the tahini dressing.
And although lunch was my favourite meal of the programme, Spring Green's evening meal was pretty delicious as well. I had black rice noodles with smoked tofu, rainbow chard, brown miso, sugar snaps, ginger and lemon. What I loved most about this meal was that to me it felt like restaurant food. This wasn't something that I would ever think to make myself at home so it really felt like a treat. The noodles were amazing and a delicate smokey flavour ran through the dish.
What's the verdict?
All in all, I would definitely recommend trying out Spring Green. If even just to see the beautifully vivid food first hand. I was a huge fan of this plan, I only wish I'd tried a few more days worth of food. I can imagine after three days of nutritious food like this you would be feeling brilliant.
I also love that you receive the teabag, detox and tonic juices as part of this plan, it's a great touch and really made Spring Green stand out from other similar services to me.