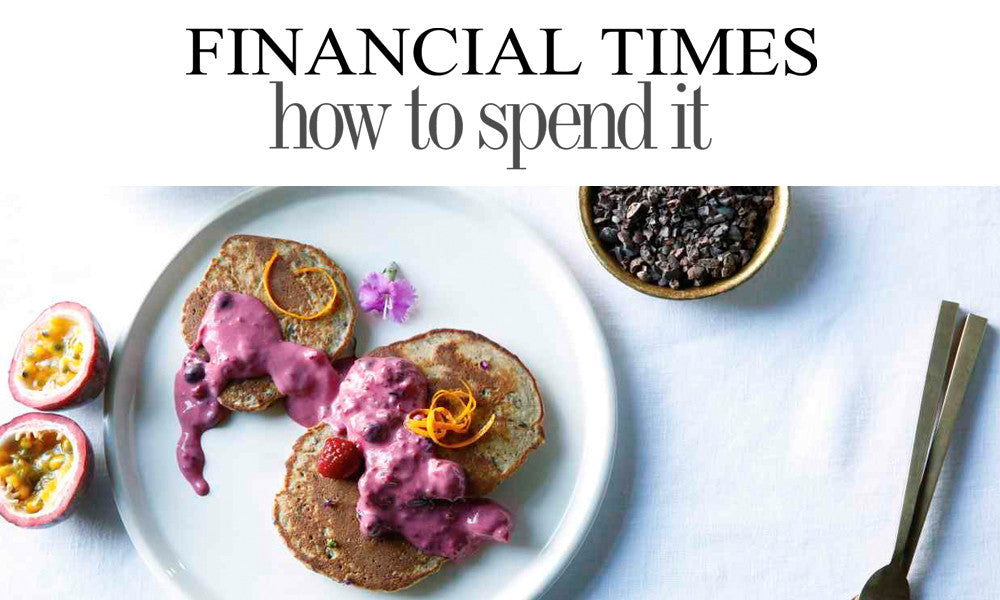 If healthy eating is a priority for the new year, here is a good place to start. One-stop online shop Spring Green London provides daily deliveries in London of all-day menus designed to nourish skin, body and mind.
Based on vegetable and wholegrain sources of carbohydrates and using whole and antioxidant-rich foods, the couriered cuisine covers a range of dietary needs – from dairy-free to wheat-free to vegan. Each delivery (from £36 per day for a minimum three-day programme) contains breakfast, lunch and dinner as well as the "Morning Love + Beauty Tonic ", a daily detox juice. Dinner could be chicken and pumpkin courgetti with kale and garlic pesto – a combination that promises radiance – while there are heartier options too: berry power pancakes with cacao nibs for breakfast; beetroot fritters for lunch; and a dinner of prawns with spinach, taco and tahini turmeric sauce. Washed down with a juice of beetroot, carrot, ginger and lime, a spring in your step is almost guaranteed.


The brainchild of chef Bonnie Stowell, Spring Green London was created after she designed a special diet for her father, who had been diagnosed with Type 2 diabetes. This plan, with the help of exercise, returned his sugar levels to normal, and Stowell then decided to devise a series of inventive, tasty menus for a wider audience.
Her menus can address specific health concerns, help those looking to tackle skin problems, thanks to beauty-boosting ingredients that maintain hydration and help produce collagen, or just kickstart a healthy 2017.