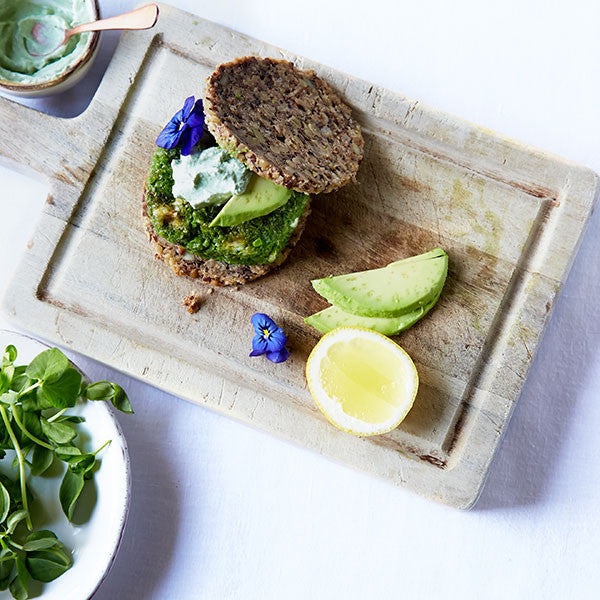 Ready to feel restored, balanced and bright?
You'll receive morning love + beauty tonic, breakfast, lunch, dinner, snacks, daily raw juice and cleansing tea, to carry you through the day renewed, energised and inspired. 

Designed for as a lighter programme for those who want to reset and reduce their calorie intake.
This programme is bursting with flavour, taste and colour; It is nutritionally rich and packed full of whole plant based foods including; vegetables, fruits, whole grains, nuts, seeds, legumes and superfoods, with the addition of sustainably sourced fish, prawns and free range lean chicken. Only ever using oat milk.
Approx. 1,200 calories*
*Adults need around 2000 kcal a day
We are unable to cater for nut or shellfish allergies. We are not a gluten free kitchen.
Please accept our apologies if this does affect you. Do get in touch if you would like a full list of allergens hello@springgreenlondon.com
Choose either our 3 or 5 day programme
Add an extra dinner each night to your programme keeping the one you love happy and healthy too!

FREE DELIVERY if you order any of our discounted subscription bundles.

Weekly bundles can be paused and restarted, just let us know by 3pm on the Thursday before.
Morning Love + Beauty Tonic – Hibiscus and rose infused tonic. To be drunk first thing in the morning
Breakfast – Coconut & banana pancake + chia & fig compote
Daily Detox Juice – Beetroot + carrot + ginger + lime
Lunch – Chicken bone broth + kale crackers
Super Snack – Goji, nuts + seeds coated in a mixed superfood berry powder
Tea – Ayurveeda Detox Tea
Evening Meal – Prawn + green bean, cashew & coconut curry with red rice + beetroot leaves