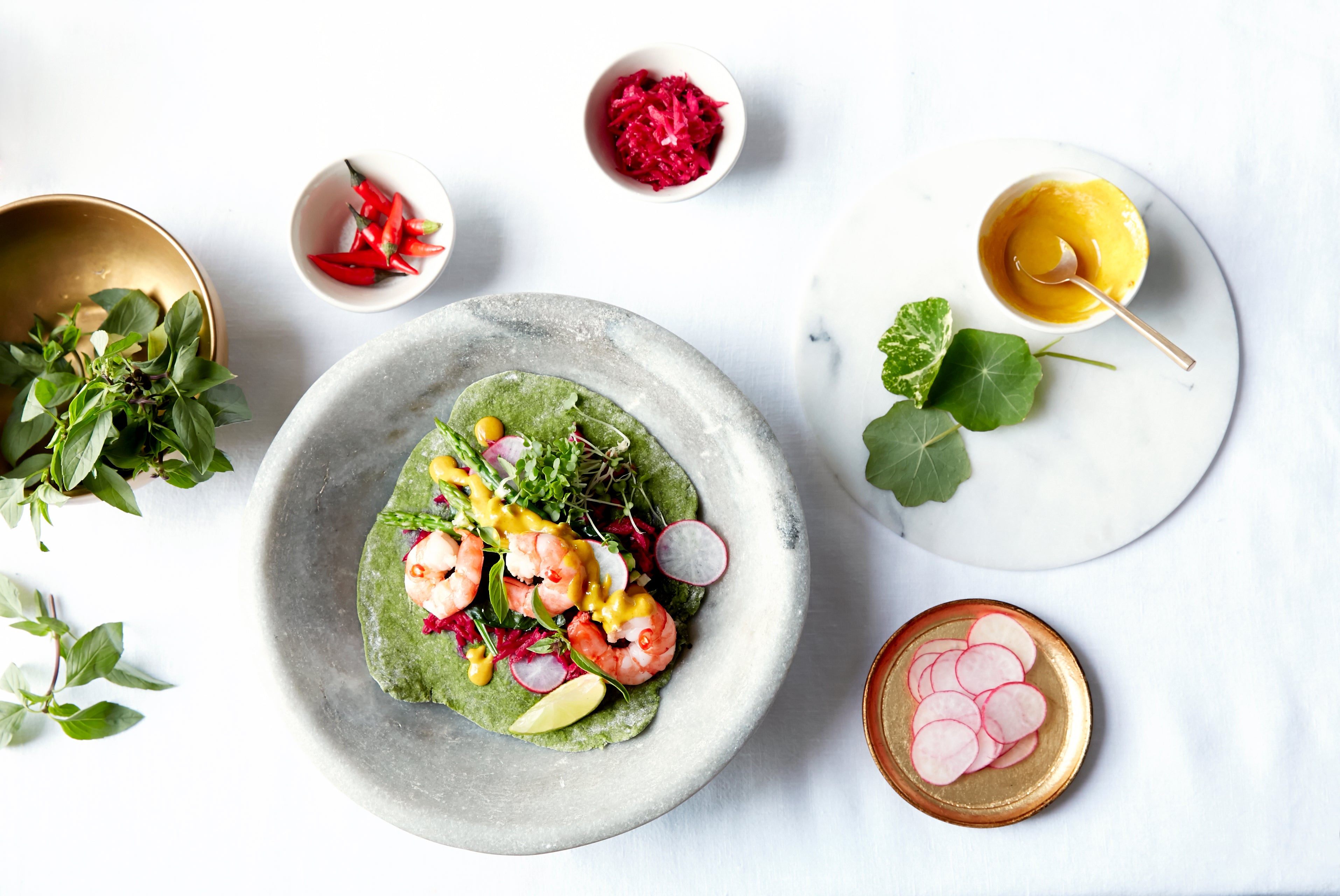 SHEERLUXE
Whether you're looking to clean up your diet after an indulgent Christmas, have trouble making healthy choices, or need a helping hand with portion control, there's no better time than January to overhaul your regime. 
BEST FOR VEGANS: Spring Green London
Beautiful food that tastes great is at the heart of Spring Green London's philosophy, a food delivery service headed up by Michelin-trained chef Bonnie Stowell. Making light work of a 100% plant-based menu, both their three and five-day programmes have a strong focus on botanical superfoods and make the most of naturally occurring nutrients to help nourish body, skin and mind. The perfect way to get you excited about healthy eating, Spring Green London's dishes are some of the prettiest out there and taste as good as they look – dishes include coconut and banana pancakes, prawn and cashew coconut curry, pea burgers and beetroot fritters. There's also the option to add an extra dinner for a friend or partner, ideal for these housebound times. 
Full article:
https://sheerluxe.com/2021/01/08/best-diet-detox-packages?utm_source=Adestra&utm_medium=email&utm_content=LIFE&utm_campaign=Friday%208th%20January%202021&utm_term=Daily