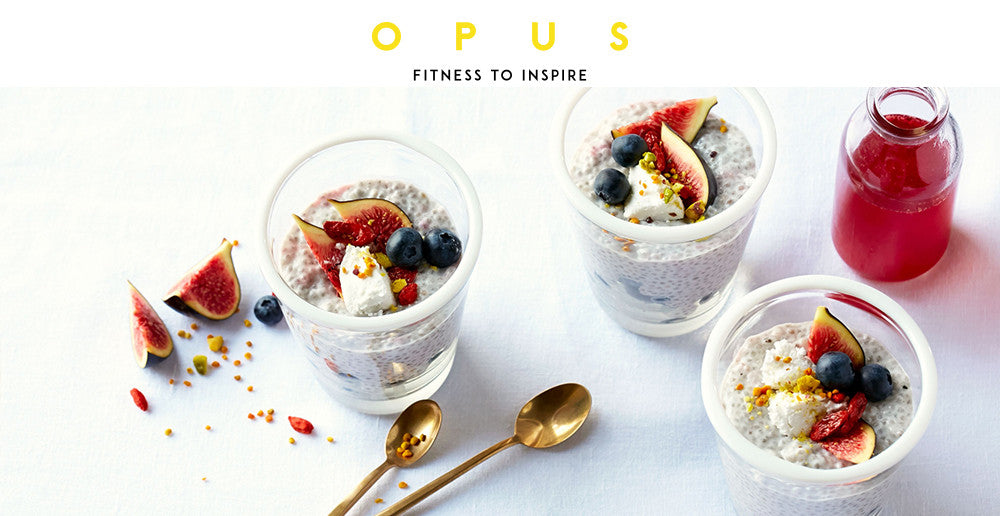 Congratulations on the launch of Spring Green London. Where did the idea for Spring Green come from?
Thank you very much. I started off as a private chef and had more clients that I could deal with on my own so decided to get a centralised kitchen where I could make food for lots of people from one location and so the concept of the daily food delivery service was launched. Delivering nutrient rich, freshly prepared daily superfood meals to people across London.
What are the main principles behind Spring Green London?
We want everyone to look and feel their best. We trust in the power of fresh, nutrient-rich, multitasking foods and use innovative ingredients from around the world, all with a plant-based focus. We pack as many superfoods as we can into our daily boxes! We also avoid added sugar at all costs, there are enough sugars found naturally in fresh fruit and vegetables. Sugar has a terrible effect on the collagen in your skin and more worryingly type 2 diabetes.
We also want people to learn new habits and recipe ideas, forming a fresh new approach to a balanced healthy lifestyle.
Who has been your biggest cooking influence?
My mum, she trained as a cordon bleu chef when she was 16 and has always cooked us the most delicious food throughout our lives. I was taught to cook from a very young age and have always loved it.
Your food is always so beautiful, where do you get your recipe inspiration from?
I gained initial inspiration from nutrient focused foods in Australia and LA. They have some of the most cutting edge and innovative ideas. My recipe designs encompass flavours, nutrients, and visuals. Over the years I have collected many recipes, I find ones I like and adapt them or add new ingredients and flavours. I love to go and find myself a new cook book at least once a month, it is such a fast paced industry and it is important to keep on top of current trends and new ingredients.
Why do you think so many people struggle to lead a healthy lifestyle?
Unfortunately, it is so easy to pick up unhealthy snacks when you're on the go and much harder to find something healthier - people have fast paced, busy lives and will often by pre packaged food for lunch and dinner which can unfortunately be full of sugars and lack many essential vitamins, minerals and fibre.
What role does exercise play in your life and what's you're favourite type of training? 
I love reformer pilates as it's fantastic for toning up.  I also enjoy getting outside, whether it is for a long walk or run which clears the mind and is essential for me.
What's your go-to meal when you need to feel energised?
My go to meal is chia, whether it is for breakfast or as a snack, it is so diverse. I make it with coconut yoghurt, or raw cacao powder, it can be topped with so many different things like goji berries, cashew butter, cacao nibs, bee pollen, coconut chips anything you fancy. So I always have a bit ready soaked in almond milk and vanilla to have whenever I need.
With a hectic schedule, what are your top three tips for maintaining healthy eating habits?
1. Try to do a bit of prep, for example the night before mix chia, almond milk + vanilla in a bowl and cover.
2. Keep a tupper ware and fill it with your own trail mix, you can add any type of nuts or berries, coconut chips (toasted are delicious), cacao nibs. 
3. Dedicate half an hour a week to chop some veg to have with a dip or just so they are ready to blanch and cook up some quinoa and keep in the fridge. Quinoa goes with so many things!
Quick Fire Round...
Favorite restaurant?
Santo on Portobello road - it has something for everyone and is a family run business, a total gem.
Ideal Sunday brunch?
Some sliced avocado, with cooked tomatoes & spinach, a poached organic egg, rye toast + coconut butter and a matcha latte. DELICIOUS.
Signature dinner party dish?
Smokey tomato stew with seared scallops, parsley, chives and brown rice with a generous helping of cold pressed greek olive oil, a dollop of goats yoghurt on top and a squeeze of lemon.
Hangover cure?
See either of the above! As well as and essentially a large beetroot, cucumber, carrot + ginger juice, this has everything you need, enough sugar from the natural vegetables to perk you up. Plenty of minerals, vitamins and detoxifying and energising properties that really do give you a wonderful boost.
Favorite post-workout meal?
I love our Spring Green recipe Goodness Black Rice noodles with smoked crispy tofu, sugar snap peas, lemon, tomatoes, red onion & ginger!
Favorite smoothie ingredients?
This is easy. Almond butter, brown rice milk, vanilla + banana!
Ingredients you couldn't live without?
Fresh herbs and I really do use some form of coconut everyday (yoghurt, milk, butter, oil, fruit, chips!)
To find out more about Spring Green London, visit www.springgreenlondon.com.